Home H2 Physics H3 Physics O Level I.P. I.B. Testimonials Certificates Photos News F.A.Q. Fees/Schedule Contact Us
Fees for 4 lessons
Fee Schedule for Students who join the class between 1 Apr 2017 and 30 Jun 2017
Group Physics Tuition JC / O Level / IP at Blk 283 Bishan St 22 #01-179 (per 4 lessons* per student)
*One lesson per week (2 hours) except during 'O' and 'A' level final month when there are 2 lessons per week.
Please note fees will be charged whether student attends or misses lesson, once student begins tuition.
Level
Sec 3 in 2018
Sec 3 in 2017
Sec 4 in 2017
JC1 in 2017
JC2 in 2017
Schedule
Sat 4:30-6:30pm (Starting 21 Oct 2017)
Sat 2:30-4:30pm

Sun 7-9pm

Thu 7-9pm

Sat 4:30-6:30pm

Fri 7-9pm

Sun 4:30-6:30pm

Fri 4:30-6:30pm

Sat 7-9pm

Sun 2:30-4:30pm

Fee for 4 Lessons
Yet to be Determined
$420
$520
$460
$560
Note: Fees are adjusted every quarter for new intake but once a student joins, it will remain unchanged until the end of Sec 4 (or 'O' Levels) or JC2 (or 'A' Levels) for secondary school and junior college students, respectively, provided there is no break in payment of fees. However, if a student stops attending for any reason and does not pay the fees for the missed lessons, then upon rejoining the class he/she will be charged a higher fee.
All prices are inclusive of 7% Goods and Services Tax (GST). GST Registration Number: M90366555Y.
* Thanks to overwhelming support from discerning parents, Mr. Phang (a one-man tuition centre) is required by law to be GST-registered with effect from 18 Jul 2011.
Extra Lessons
(Free-Of-Charge to Mr. Phang's Students)
Level
JC1
JC2
Schedule
June Intensive Lessons
31 May, 7, 14, 21 Jun 2017
September Intensive Lessons
6, 13, 20, 27 Sep 2017
H3 Physics
(Essentials of Modern Physics 9811)

From Feb 2017 to Aug 2017

Remarks
JC2 Students are Welcome
(for Revision of JC1 Work)
Secondary School Students are Welcome
(in fact they make up about half the class)
Mr. Phang's trademark is First Class in Physics Tuition®.

Thus his students enjoy free perks just like First-Class airline passengers.

Some wine with your caviar monsieur?

Frequently Asked Questions (FAQ)
Q: Isn't your fee exceptionally high compared to other tuition centres?
A: Mr. Phang's fee is probably the most affordable in Singapore, if measured as a percentage of his students' average household income.
Q: What's so good about you? (this is also the same question posed by a reporter from Shin Min Daily News)



A: Mr. Phang told the reporter he doesn't know, but busy people usually have just enough time to try only the most trusted brand (see example below).
Q: What's the percentage of your students getting distinctions?

A: Mediocre tutors find this difficult to prove and resort to showing their students' SMS and Tweets.
Such "evidence" will not work on Mr. Phang's students, who come from intellectually superior socio-economic strata like Mr. Phang.
Thankfully Mr. Phang has real scientific work experience as a research engineer at DSO National Laboratories and thus understands proper scientific methodology.
Step 1 (Observe): Mr. Phang's students regularly appear on television, newspapers, prize presentations and their school websites (see News on Super Tutor & his Super Students and Testimonials)*.
Step 2 (Think): Please
think for yourself ("thinking" is also Mr. Phang's teaching style) what would Mr. Phang's "student distinction percentage" be like, compared to most tutors who fall beneath the radar of such elite students?
* The news on Mr. Phang and his students are real and not those advertisements used by other tutors to create "news" about themselves.
The best way to verify the truth is to Google Mr. Phang's and his students' names.
Q: Will my child be able to understand your lessons?
A: Mr. Phang's lessons has to be crystal clear because, unlike most tutors, there are Sec 1 and 2 students attending his 'O' and 'A' level physics lessons.
Some of these students have just completed their PSLE and jumped straight into Mr. Phang's 'O' and even 'A' level class (see assignments below).
You will not likely find another tutor in Singapore, or even the world, who is given such an honour.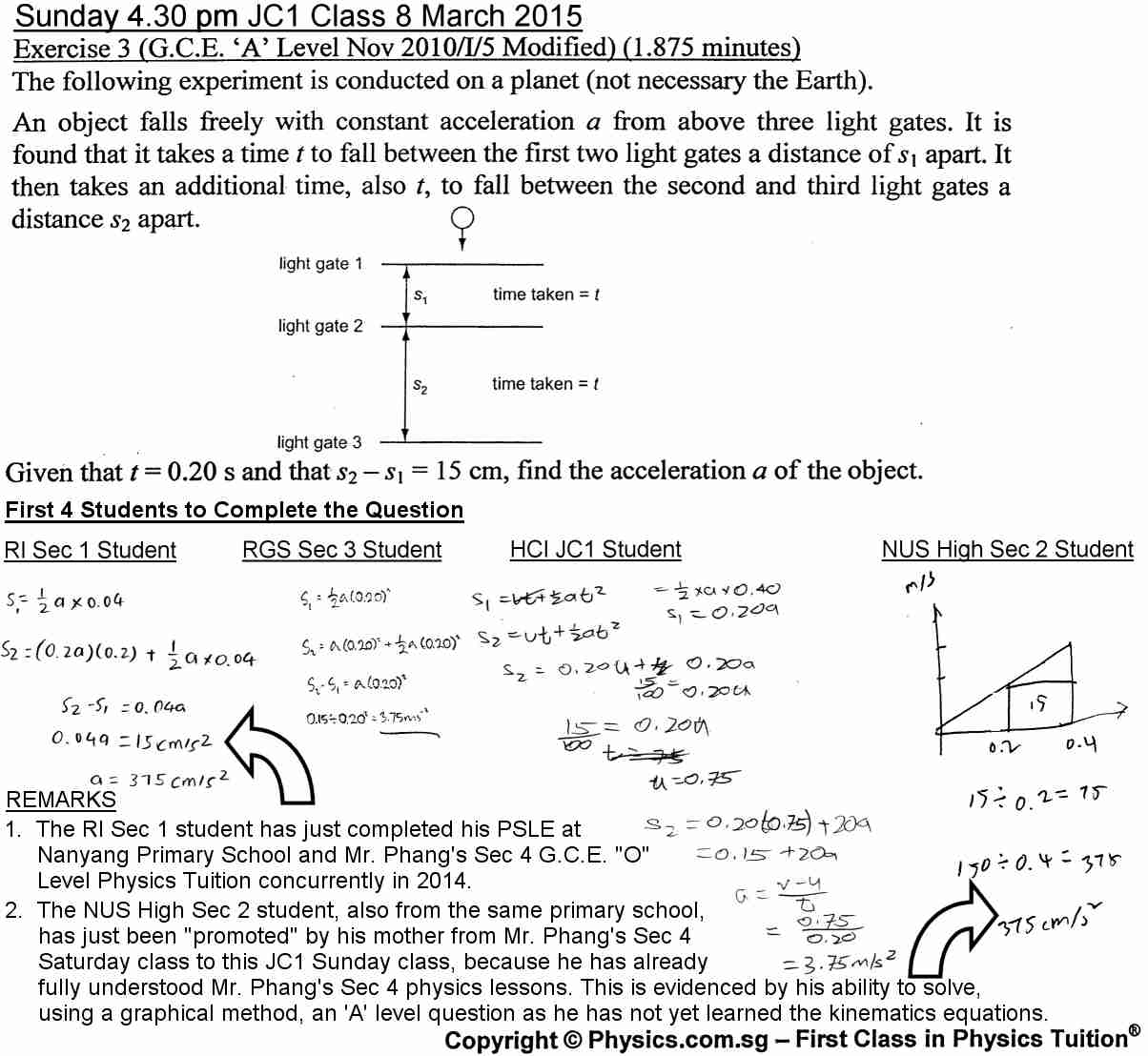 Q: But these students are so bright. Will my child fit in?
A: You become brighter when you mix around with bright people. And vice versa.
"... surrounded by top school students, I am probably one of your more unique students having skipped Sec 4 and JC2 classes to jump straight into H3 and was even given the chance to be the sole representative for my school in the SJPO!"
Raphael Loh, Whitley Secondary School, 2014
(Sec 4 student who completed Mr. Phang's 'A' level H3 physics tuition in 2014/
Singapore Junior Physics Olympiad (SJPO) Silver Medalist 2014)
(Click here to see Raphael's Testimonial)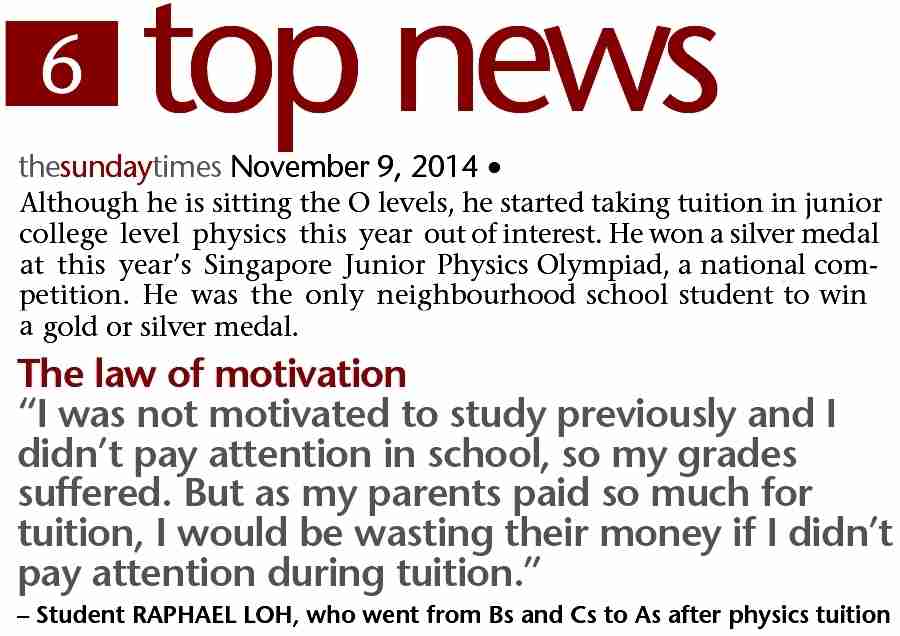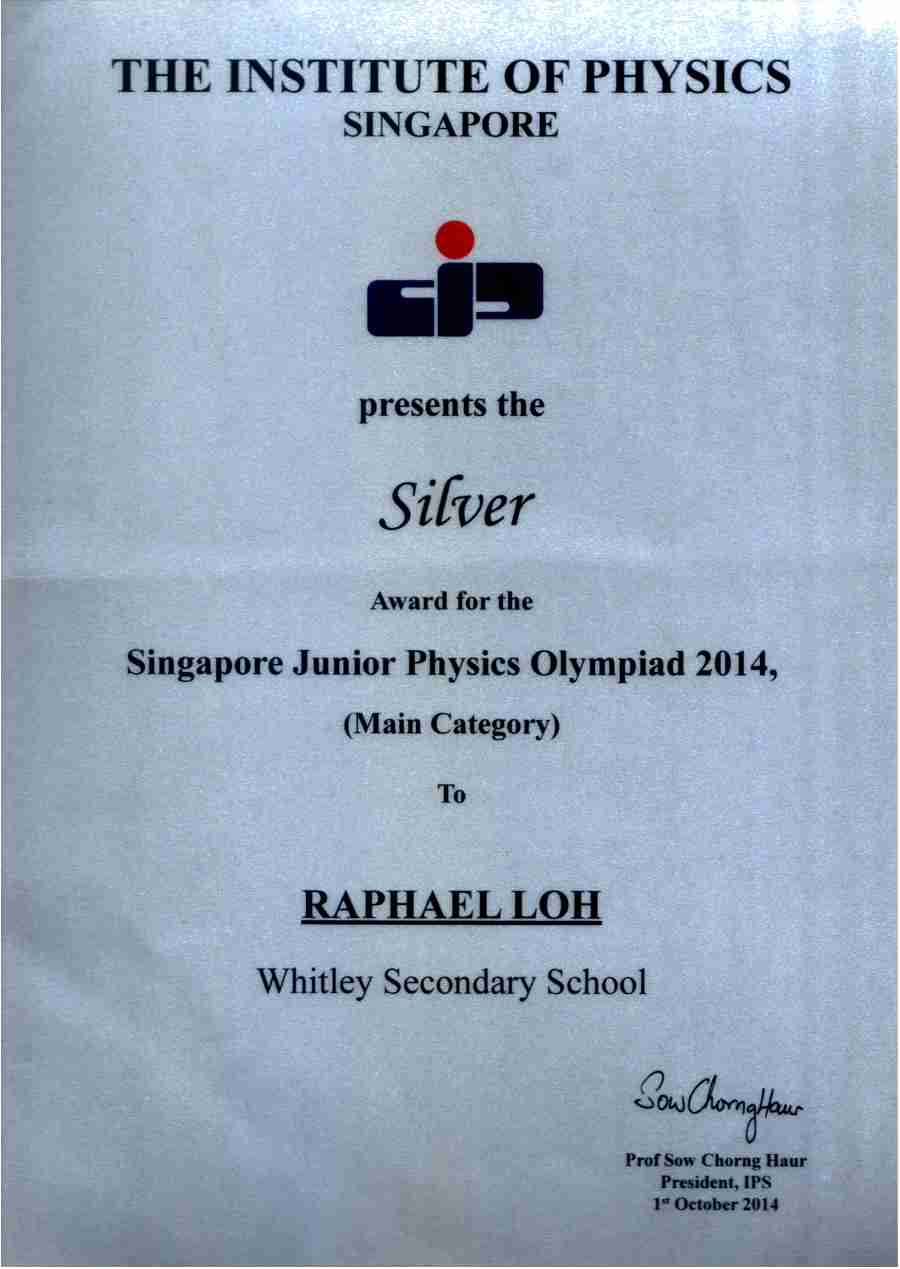 Q: Do you offer one-on-one tuition?

A: No.
Why would any good tutor, like these below, have nothing better to do than travel all the way to their students' homes?
The Sunday Times, February 24, 2015

Budget 2015: Income tax rate for top earners goes up to 22 per cent from 20 per cent.

Top 5% of earners will pay more. Most people unaffected.




PRIVATE tutor and entrepreneur Anthony Fok is taking the income tax hike in his stride.

The 31-year-old set up tuition agency JCEconomics.com in 2012, raking in some $400,000 in income last year as its sole proprietor and employee.

That puts him among the top 5 per cent of income earners, so he will be hit by the higher personal income tax rate.
Sources: The Sunday Times © Singapore Press Holdings Limited. Reprinted with permission
Q: Are you really the one teaching?

A: Yes. (See MediaCorp's Channel 8 news documentary 'Frontline' / 前线追踪 below).
Good teachers are impossible to hire as they can set up their own tuition centres, like those above.
Only mass-produced teachers need to be repackaged by branded tuition centres before they could be resold at a high price, similar to those newsworthy rebottled "freshly prepared" soya bean milk.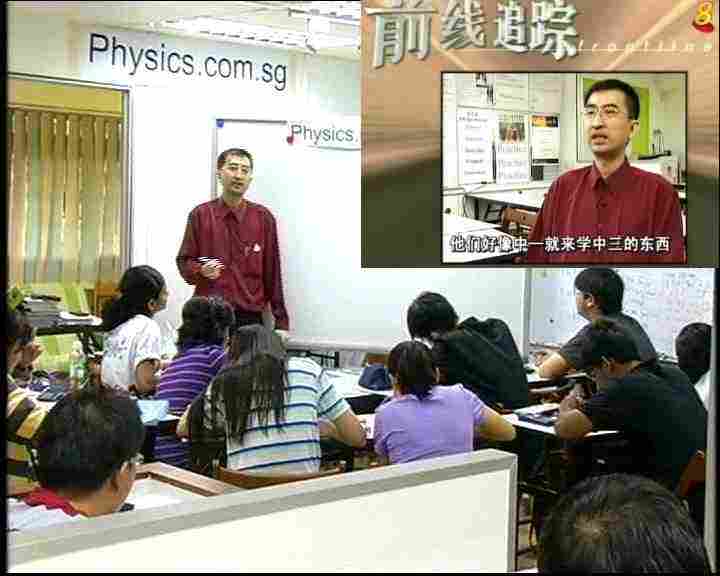 Screen Capture from MediaCorp's Channel 8 News Documentary 'Frontline' / 前线追踪

Screen Capture from MediaCorp's Channel 8 News Documentary 'Frontline' / 前线追踪
Fee Structure
Note: Fees are adjusted every quarter for new intake but once a student joins, it will remain unchanged till the end of Sec 4 or JC2 for secondary and junior college students, respectively, provided there is no gap in payment for any reason. Therefore, within the same class, there could be some students who pay a lower fee because they have joined earlier.
Mr. Phang has explained this in the news article below on Jun 17, 2010.


Source: Shin Min Daily News © Singapore Press Holdings Limited. Reprinted with permission
Translation:
Parent asked why were students in the same class charged different fees
A parent complained to the press that a certain physics tutor charged different fees for students in the same class.
Mdm Tan told the press that after reading the 'Super Tutors' newspaper article two years ago about a certain well-known tutor teaching physics, she enrolled her son who was in Sec 3 last year. The fee was $320 for 4 lessons. This year, when she introduced a friend's son to this tutor, the tutor charged the friend's son who joined the same class $360 for 4 lessons.
Mdm Tan also found out that some students in the same class were paying only $280 for 4 lessons. She was puzzled why students in the same class paid different fees.
Mdm Tan said that she did not raise this issue with the tutor because she was afraid the tutor might not want to continue teaching her son if she had done so.
Physics tutor explained that students who joined earlier enjoyed "Early Bird Discounts"
Physics tutor Mr. Phang Yu Hon explained that he gave "Early Bird Discounts" to students who joined earlier. For example, those who joined the Sec 3 class before school reopened enjoyed a $20 discount. As their fees remained unchanged after school reopened, they continued to pay a lower fee than those who joined later.
Consumers Association of Singapore (CASE)
The Executive Director of CASE, Mr. Seah Seng Choon, said that it was up to individual tutors to set their fees. However, the tutor should inform the parents that students who joined at different times would be charged different fees, so that they could make an informed decision.

© Copyright Physics.com.sg (Registration No. 52890077C). All rights reserved.


® First Class in Physics Tuition is the Registered Trademark (TM No. T02/02149B) of Physics.com.sg
.